CultivAid's Board is composed of Agricultural Experts and Researchers, many of which have served in some capacity within the organization.
CultivAid's Board of Directors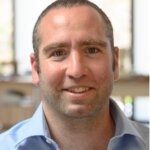 Dr. David Yalin
Dr. David Yalin is a soil researcher whose areas of focus include soil fertility, plant nutrition and fertilizer use. 
He holds a BSc., MSc., and PhD from the Hebrew University of Jerusalem's Faculty of Agriculture. David has extensive experience in teaching agricultural sciences. He is currently a postdoc fellow at the Weizmann institute of science.  David's wealth of knowledge and experience support the organization in both operation and in development of training programs.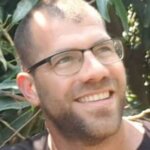 Oran Reuveni
A Third generation member of Kibbutz Ashdot Yaakov Ihud in northern Israel, by the sea of Galilee.  Oran symbolizes agriculture as a way of life.  Oran is responsible for the orchards at the Kibbutz, growing Avocado, Mango and Banana. Today his focus has shifted from cultivation to management as he oversees hundreds of Hectares of the Kibbutz's production.  Oran provides the organization with technical and managerial support and expertise in fruit tree cultivation.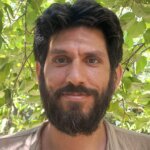 Noam Levi Avshalom is an environmentalist, educator and a data scientist involved in research and project management. He holds a BS.c in marine sciences from Ruppin Academic Center and has agricultural – biotechnology research experience from Ben Gurion University. He is a graduate of CultivAid's internship program in 2016, and continued to be a country manager and training program developer. Noam is an  important assess to CultivAid.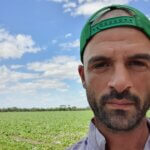 Omer Shlomi holds a BSc.from the Hebrew University's Faculty of Agricutlure. He has his MS.C  in Climate Change Management from Weihenstephan – Triesdorf university in Germany. Omer started his professional agricultural career with CultivAid and today he is working to address the interrelation between agricutlure and climate change. 
Omer started his professional agricultural career with CultivAid in 2016, and since has worked throughout the world in agricultural development projects.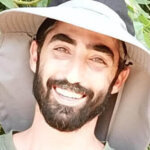 Born and raised in Kibbutz Kfar Gaza in Southern Israel, Eyal has been deeply attracted to agriculture as long as he can remember. He graduated from Tel Hai College's biotechnology in agriculture after which he settled and built his home in the Galilee region. Eyal is the chief agronomist for Deshen Zafon, a farmer owned fertilizer cooperative. He is an expert in the areas of soil fertility and plant health.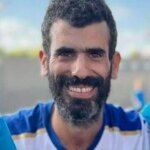 Born and raised in an agricultural oriented household, Itay continued an agricultural life, engaging in a wide variety of agricultural projects. He holds a bachelors degree in environmental sciences from Tel Hai College and was one of the first interns at CultivAid's program in Ethiopia. Itay currently works as an osteopath in Israel.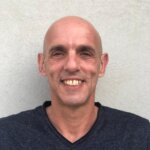 Prof. Benny Chefetz is an Environmental Chemist at the Faculty of Agriculture, Food and Environment of the Hebrew University of Jerusalem. Prof. Chefetz served as the Head of the Department of Soil and Water Sciences, was the Vice Dean for Research, and is the Director of The Hebrew University Center of Excellence in Agriculture and Environmental Health. Since 2017 he is the Dean of the Faculty of Agriculture, Food and Environment. He is a member of the editorial board of several world-renowned publications. Prof Chefetz's publications can be found at google scholar: